I just wanted to make sure that everyone who saw the show, or for those who are simply curious, that you would be able to easily match up the outfits with the designers, in the order in which they appeared :)

All photos are by the insanely talented
circle_23.

So without further ado:

Act 1: Kambriel
(Wonderland Tea Party set performed to "White Rabbit" by Collide):



Act 2: To Die For Designs
(performed to ?)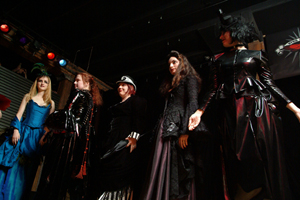 Act 3: Arsenic Fashions
(performed to "Let the Record Show" by Emilie Autumn)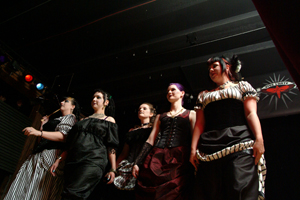 Act 4: Three Crows Textiles
(performed to "Love's Promise" by Seiben)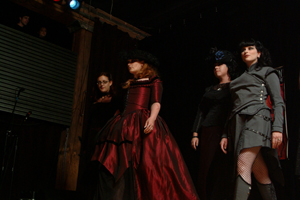 Act 5: Dark Industry
(performed to "Butterfly Dance" by Diary of Dreams)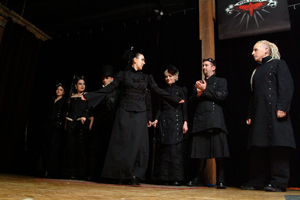 Act 6: Mange La Mode
(performed to ?)



Act 7: Original Sin Designs
(performed to "So Alive" by Love & Rockets)



Act 8: Kambriel
(Dolls escaped from the Asylum set performed to "Girl Anachronism" by the Dresden Dolls)



And most importantly.... all of *you* who supported us!



I also have a full page of individual shots from my portions of the fashion show up on the website here, for those of you who would be interested ~ enjoy!:

http://www.Kambriel.com/phoenixparade.html